Before I posted my first TikTok, I'd spent over a year scrolling. Because of how depressing 2020 was, I could no longer stand mindlessly scrolling Twitter in my free time. Anger and even more sadness was all I could find there. And I mean, there was no one to blame then (*cough cough Elon*). This was our isolating, COVID reality and naturally people used Twitter as a release. But all of the talk of TikTok, with its Don't Rush challenge and other quick trendy videos sparked my interest. Every night before bed I would find myself scrolling for hours and laughing at all kinds of content that felt VERY in my wheelhouse. The algorithm? Nearly immaculate in finding my interests! My nightly TikTok soirees would be the only time I'd find myself laughing the whole day.
Today, the app has moved from solely dance challenges to new song mashups it seems every other hour—shoutout to Serato Stems! Producers and DJs have notably inspired BEYONCE to release a Cuff It (Wetter Remix), and creatives like DJ Saige made Coi Leray's "Players" blow up even more with her Remix over Busta Rhyme's "Put Your Hands Where My Eyes Could See" beat.
Lately I've been dibbling and dabbling on Twitter again and baby it is still as miserable as it was in 2020. The most miserable part of it all? The girlies are now actively and loudly (and WRONGLY) shitting on TikTok. While still trying to make Instagram a thing? Girl I guess. Anyways... We have a lot to thank TikTok for during the last miserable few years! Right now, I'm loving the app for launching the career of singer Libianca.
The Cameroon-American artist appeared on my For You Page teasing the most beautiful song in A COLORS SHOW's fashion, about feeling invisible to the people who she felt should know her best. Titled, "People," I thirstly waited for her to release the full song. Apparently millions of other people did too, as her life hasn't been the same since the song's release. The Minneapolis-based artist caught the eye of UK-based producer Jae5 and is now signed to his label 5K Records and RCA. The song has charted on the US and UK Afrobeats charts, plus after stitching the song with singers from all over the world on TikTok, she's released an official remix featuring Ayra Starr and Omah Lay. Her stint on The Voice couldn't even do this! She's now working on even more Afro-Soul smashes and I can't wait to hear them.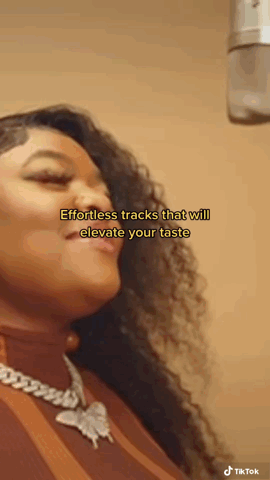 Oh how life can change overnight! The people make the social media platform and at my big age, I can confidently say TikTok is where it's at! Things can be sad/get real/etc. on the app like it can everywhere else but there's a real desire to laugh and have fun over there! The only TikTok's I see shared on Twitter are wildly outrageous ones and, unfortunately, because Instagram has been so popular for so long we're getting a little TOO comfortable complaining about IG's algorithm but not exploring what's new.
My Formula:
You want to be mad? Open Twitter.
Want to reminisce? Visit Facebook.
Want to be confused? Post to Instagram.
I'm trying to have my enjoyment though.. so you can mostly find me on TikTok. I'm hype for more DJs to lean into their producing bag and use these internets for more exposure. Where do you think social media and music is heading this year?
---
Chunes
Let's go to Tanzania.. Navy Kenzo are one of the most underrated groups making Afropop music right now and I hope that soon changes! The duo, and also couple, Aika and Nahreel have released their latest project, Most People Want This. Their sound is heavily Bongo, R&B, and Dancehall-influenced with an Afro-pop spin. I started listening to them in 2020 when they released, Story of the African Mob and fell in love with their fun and honest sound. It's refreshing to hear upbeat songs about love (and heartbreak) that reinstill hope that maybe the streets aren't as ghetto as they seem? The two often seem to be writing and singing to each other in a very uncorny and unique way that I haven't seen from any other collaboration. I hope to see them get more recognition in the next few years.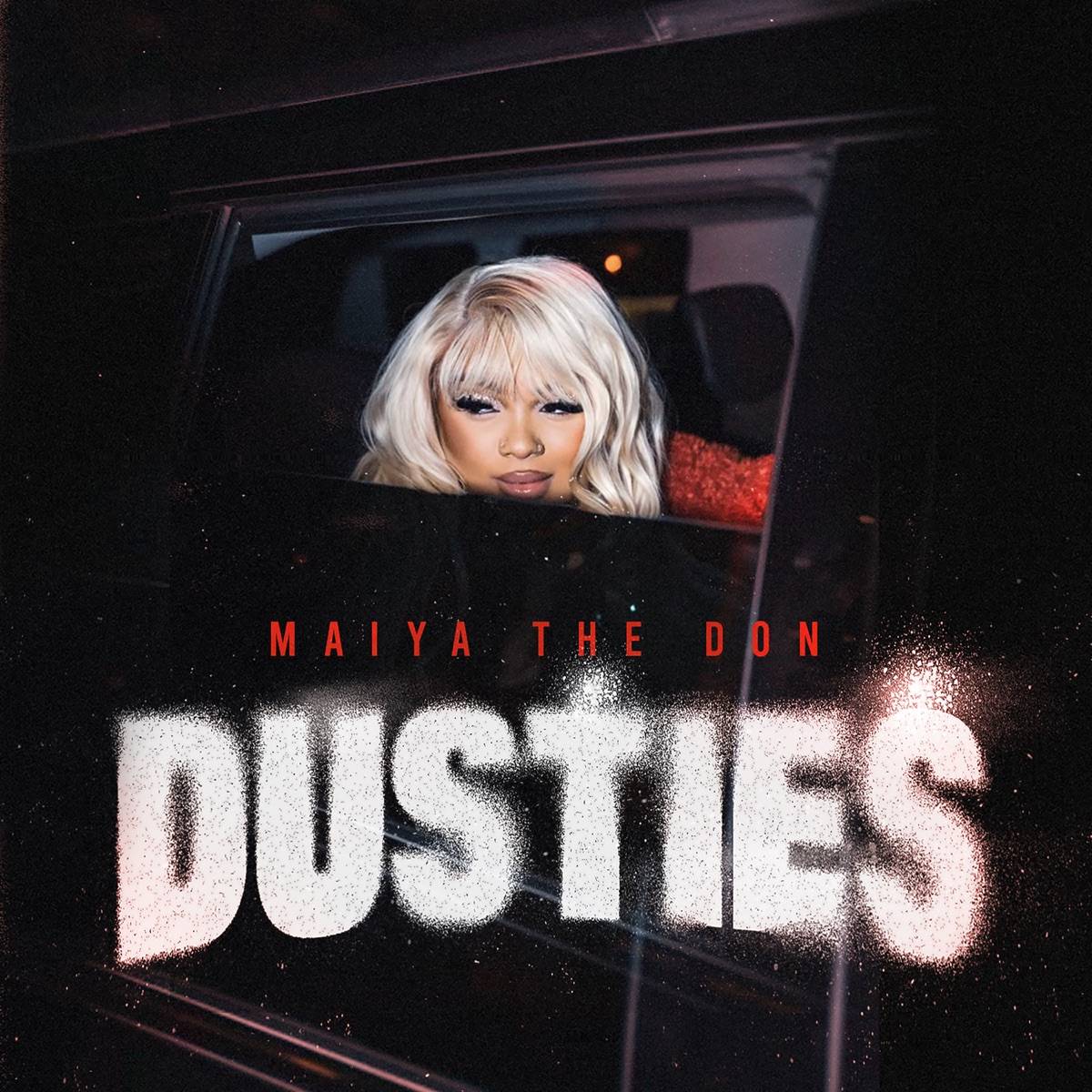 Bad bitches do it for me every... single... time and Maiya the Don does not miss the mark! Another TikTok success story, the NYC-based artist pivoted from makeup videos to rapping on TikTok and—again—her life ain't been the same since dropping! Her hit "Telfy" released last October and the people have been thirsting for more since. The Don hit us with another teaser in November and finally released the single, "Dusties." The title really does tell you all you need to know. Listen to the track and let me know what you think!
Find Me
I'm very excited to join Chicago's Cannabaddies this Saturday at The Pre-Game. Enjoy music, vendors, a dab bar, etc until 10pm. I'm deejaying for the whole night. It'll be a vibe!
The 'Piano Party is back in April at the Promontory with another dope lineup of DJs. Secure your tickets!
---
It's been a while since we've talked TV. If you know me, you know I love reality TV, especially international shows. From the Real Housewives of Durban (and of Lagos, and Johannesburg) to Young, Famous & African, I loved getting peeks into the lives of people all over the world. My newest favorite show is a series streaming on YouTube, The Cedi Life. It follows a group of Ghanian friends/professionals from across the world who return to Accra for the holidays. It's a very cute and light show. Watch it and let me know what you think.
---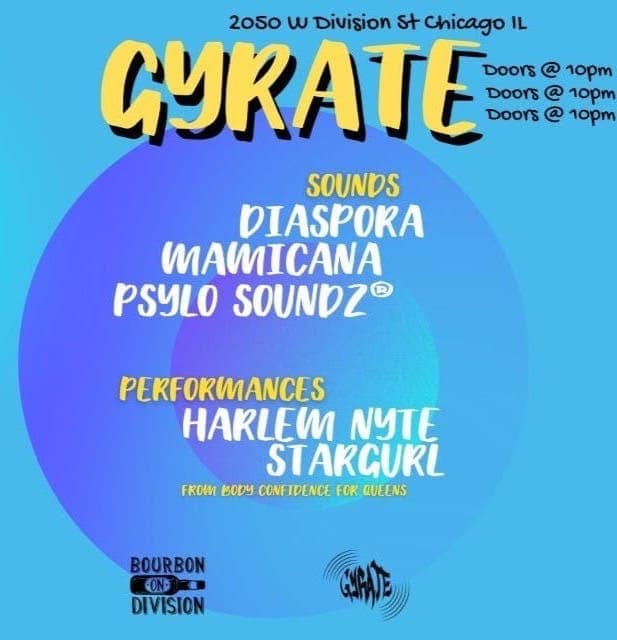 Chicken Suya Pizza
I've been sharing my cooking chronicles on Instagram Stories and y'all are taking interest! So here's the recipe to this delicious Suya Pizza I made last week. Cooking has been so calming and a fun addition to keeping me excited about my health journey. It's not necessarily ✌🏽healthy✌🏽, but it's not necessarily unhealthy either. We love balance... What's for sure is, it's a HIT!
Find my latest livestreams here.
---
I hope you enjoyed this newsletter. Was this sent to you by a friend? Make sure to subscribe and read past newsletters.