When I first began deejaying, I was far too concerned with securing gigs. Naturally, I wanted to finally start sharing the music I was mixing in my bedroom in public. Thanks to a collective I work with called Party Noire I as able to begin deejaying at events and quickly learned the importance of balancing the music that speaks to my soul with the music the masses want to hear.
DJ Lesson #1: Read the crowd.
There is no crowd when you're deejaying alone, and if you're mixing with a friend, there's a great chance you and said friend have similar if not the same music tastes. Learning what kind of crowd a party or event typically attracts is usually where I start when thinking about what music I'd like to play at gigs. The final piece is when I'm actually at the gig to see what sticks, but the toughest part of deejaying for me thus far has been figuring how to remain true to who I am as a DJ and equally giving the people what they want.
DJ Lesson #2: Spend time with the music!
In all honestly, I'm not the deejay that has three gigs in one night—nor do I desire to be. A big part of deejaying (for me) takes place away from the decks and immersed with music. I'm constantly asking myself, "What's new right now?", "What older tracks still hit like they dropped yesterday?", "What sounds are innovating?" and thinking about how I can incorporate them in coming sets. I wanted to deejay because I wanted to share something new with people that goes beyond Billboard Top 100 lists and the recurring music played on mainstream radio. But are more deejays as invested in doing the same?
The Existential Question: Are today's music lovers open to new sounds?
I respect the grind, but my reason for not wanting a million sets every night of every weekend is I need time away from music so I can later intentionally spend more time sourcing new sounds on my own time (see lesson #2). A common conversation in my circles have been how a lot of sets are sounding the exact same. One, we are in a recession and time is limited (plus, time is money) so I can see how some DJs end up recycling the same music to the point where if you heard one set of theirs a particular weekend, you've basically heard them all. But also, many eventgoers are not letting their ears guide them to new music—so that conformity is translating to dancefloors all over. How can we blame DJs when a big part of the job is satisfying the crowd?
DJ Lesson #3: Stay true to you!
At the end of the day, one of the beauties of deejaying is you can give several deejays the same songs, and they'll likely all mix them in their own unique way. I've become more than okay with deejaying sounds that aren't necessarily mainstream (or haven't become mainstream yet). Just as we play to crowds, as artists, I believe DJs also have a duty to ourselves. Dancehall, Afrobeats, Amapiano, Soca, and AfroHouse are fantastic genres that people are itching to hear more of. It obviously doesn't hurt that deejaying provides an extra bag, but at the end of the day I pride myself on compliments that my sets sound different than what many folks are used to listening to (*cues Beyonce's "Alien Superstar": UNIQUE!). So many of us DJs got into mixing because we were the friend who was fire on the aux cord. I'm hoping more of us remember that a huge part of our role in this music ecosystem is to put people on to new music. Nothing feels better than knowing you were dropping a hit way before it became a mainstream one!
How are you feeling about the DJ sets you're hearing in your city? Let me know!
Chunes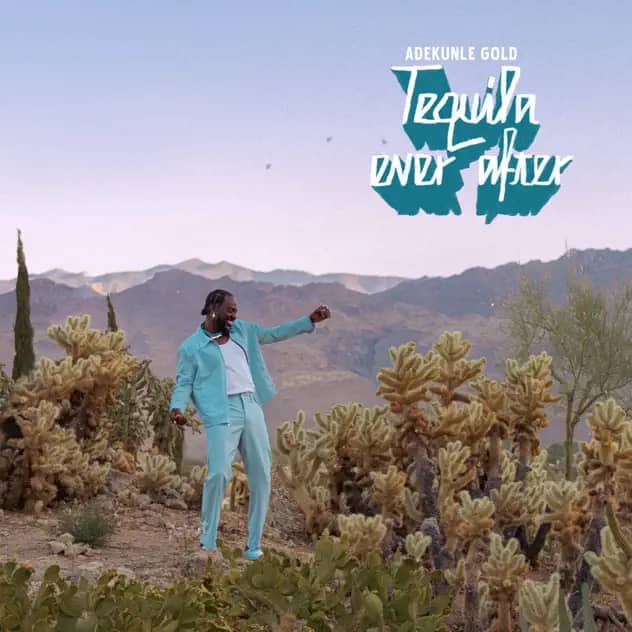 Imagine: It's 2017 and I'm unenthusiastically walking on my college campus playing an Afropop playlist when Adekunle Gold's angelically smooth voice begins begging (I mean really pleading) his crush to hit him up and stop playing games through my headphones. I paused; I was taken aback because as much as R&B was still (and is still) amazing, I don't think enough men beg in their music anymore. I mean Keith Sweat, Tank, Jodeci,Mario... where is the passion in the music from today's male singers? Anyway, Mr. Tio Tequila's begging was refreshing. My ears melted then—and they still melt now—when I listen to his single "Call On Me." Since then, he's collaborated with numerous artists across genres and we now have his fifth album since releasing that glorious single. He's known for infusing all genres in his artistry, and Tequila Ever After is no exception. "Falling Up" featuring Pharrell and Niles Rodgers, and the album's introduction "Chasing Peace of Mind" are my favorites by far. I urge you to listen on a long car ride or commute. The project's upbeat enough to keep you energized and smooth enough to keep you just as relaxed.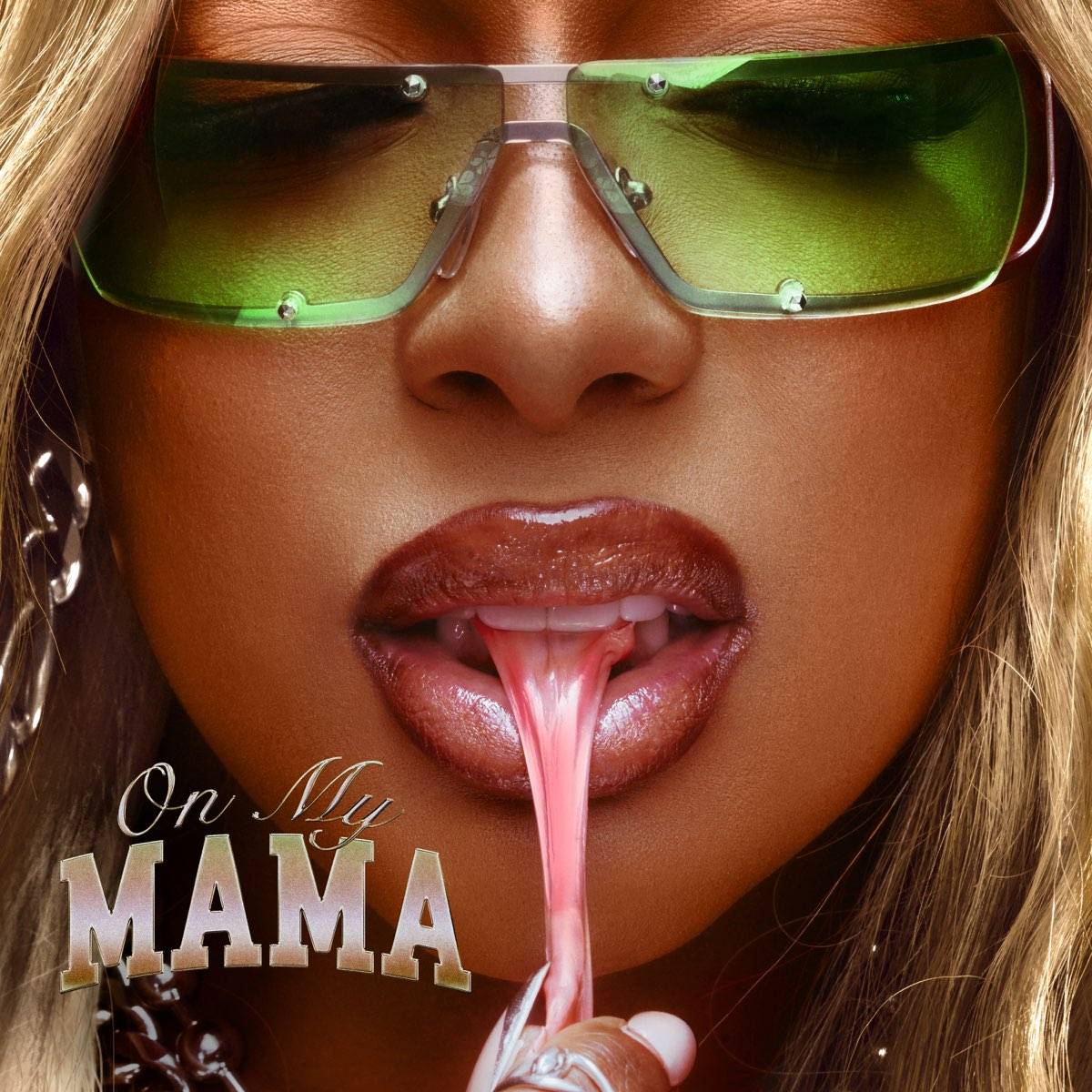 I've mentioned in a previous newsletter my bitterness at stellar songwriter and Cali princess Victoria Monet's lack of public shine. She's written hits for the likes of Ariana Grande, Twenty88, Chloe & Halle, and more—but our beloved Jaguar is finally getting more widespread respect as an artist! If you've been on the internet in the past three months, you've likely seen Monet's hit song "On My Mama," sampling Chalie Boy's "I Look Good." Ms. Monet took us back to the 99's and 2000s with a fresh spin I just can't get enough of. Her EP Jaguar is one of my favorite records to listen to when I unwind, and I'm looking forward to listening to her latest release Jaguar II.​​
---
Find Me
Party Noire has had such an amazing summer season and we can't wait for yet another hurrah! When I joined the collective in 2018, I had no idea how much the team and larger community would end up meaning to me in so many ways. Let's celebrate in the name of love (no R.Kels), liberation, and many more years!
---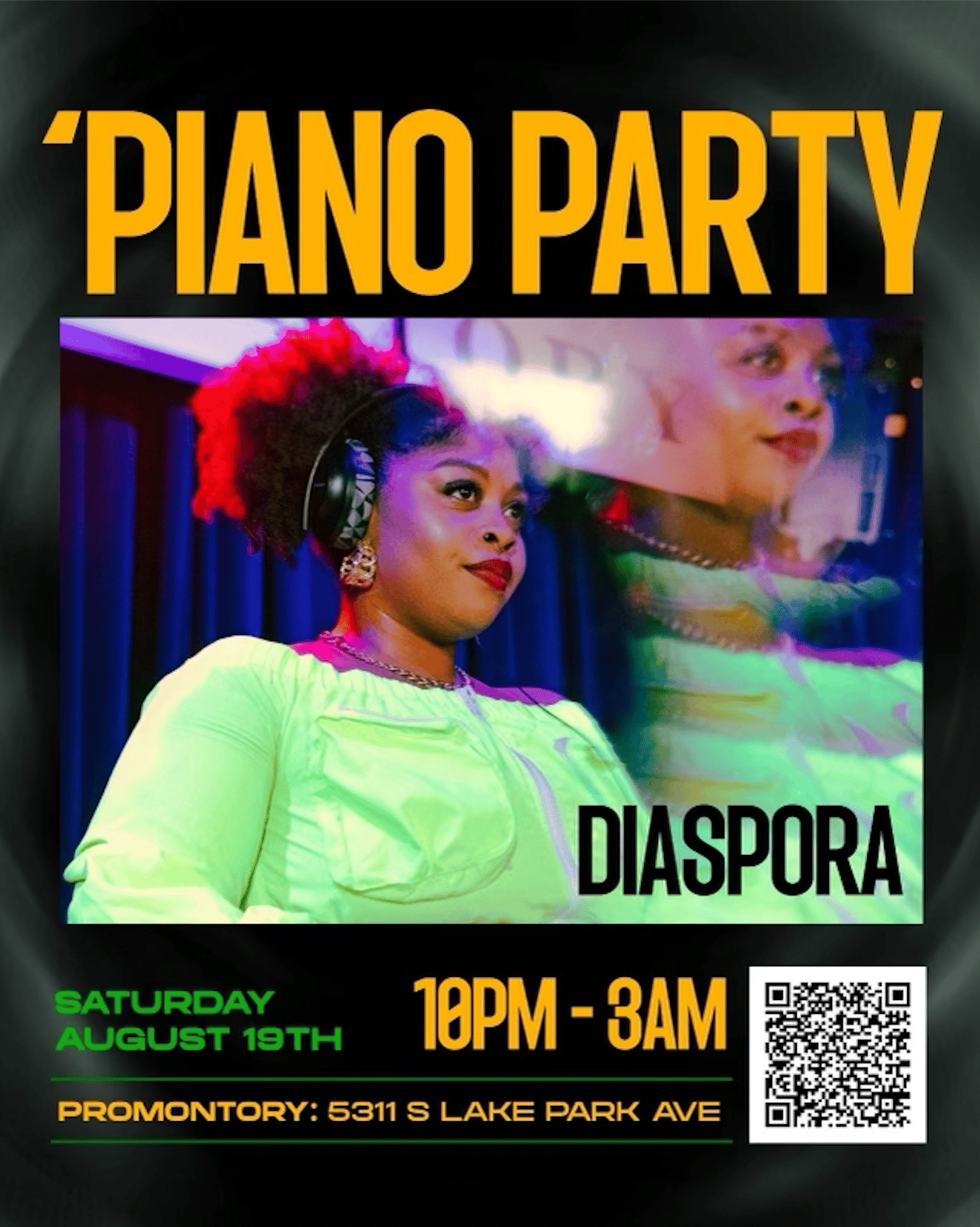 ---
I hope you enjoyed this newsletter. Was this sent to you by a friend? Make sure to subscribe and read past newsletters.
​
​