One thing about Chris Brown and Ty Dolla $ign: they gon' hop on the Afrobeats track. The former recently went viral in a video of him dancing to Lojay's Monalisa, featuring himself at AfroNation music festival in Portugal—and it erupted larger conversations online around if people understand one, where the dances he performed came from, and two, what genre the song is. While some lauded "Amapiano to the World," others were steadfast in declaring that Monalisa is indeed an Afrobeats song, not Piano.
At the same time, one of my FAVORITE DJs, DBN Gogo was being tagged across social media from fans who noticed Chris Brown performing moves she's brought to major stages. But first, lets backtrack.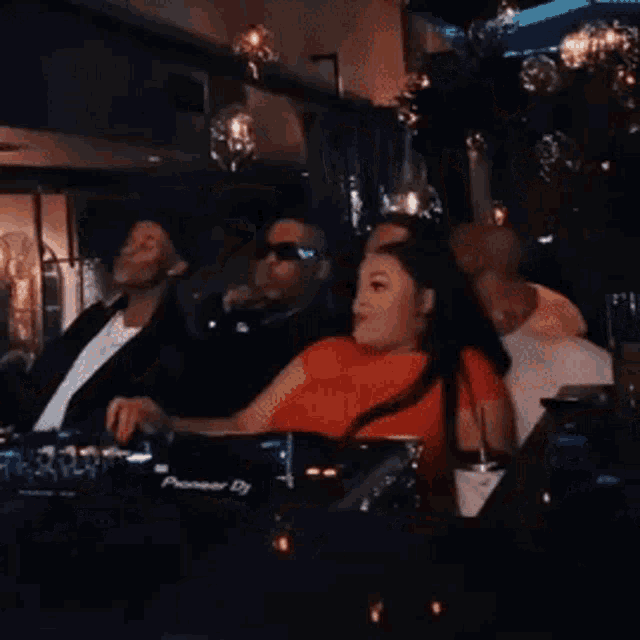 With the rise of Amapiano worldwide—which originated in South Africa—the last few years, more West African artists have released music that sounds similiar to Amapiano. With popular Nigerian artists like Davido and Burna Boy collaborating with musicians in Amapiano like Focalistic and Kabza De Small, people have seemed to conflate the two, even though, Amapiano and Afrobeats are two distinct sounds. Amapiano has a ton of Jazz, House, Hip-Hip influences and more; the songs are typically six minutes or so long, and have long build ups and long cool downs; there are stretches of the songs that are instrumental-only (it's very much so slower House music in that way) and others with light vocals, and most importantly, the log drum is most prominent in the busier parts of the songs. For me, the feeling in Piano are the drawn out highs and the lows. An Amapiano song is a journey of emotions; it is very soulful and emotional.
While Afrobeats has some similiar genre influences, on the other hand, newer afrobeats tracks that sound like Amapiano follow the same format as other Afrobeats songs, vocals over a beat that is about three minutes long, except they have Amapiano's log drum and piano elements in the beats, so it sounds familiar. Many of the artists themselves do categorize these songs on platforms as Afrobeats. Despite the differences, I've seen audiences categorize Afrobeats songs, like Monalisa, as Amapiano. When I released my AmapiaNaija mix in April, a friend asked me, "Why did you start your Instagram caption with, 'Don't cancel me?'" It was because I'd already seen the brewing tensions of South Africans wanting people to see them, their music, and their culture as its own and not lump it in with West African music that already made it mainstream. I named the mix AmapiaNaija because it's a mix of Amapiano and Nigerian music, whether you consider the latter sounds Afrobeats or not.
It's really important that as music lovers we research to understand the sounds we love and do as much as we can to immerse ourselves in the music. There are always larger cultures attached. Even down to the language. I'm a firm believer that you don't need to formally know a language to begin to understand. It takes time but it can be done. Upon first listening to Amapiano, it was very clear that they were not speaking Igbo, Twi, Yoruba, Bini, or any West African Pidgin English I'd heard in other songs. South Africans speak Xhosa, Tswana, Zulu, etc. I don't always know what they're saying but it sounds different; Just like I'm sure many non-native speakers can differentiate Spanish from French, even if you can't understand the multitude of dialects in both languages. As people sharing this music with larger audiences, and even for all of us just consuming the music, we gotta do our part.
Africa is a gigantic and diverse place and we do continental Africans and Africans in the Diaspora a disservice when we lump all African cultures together. Let's give South Africans their credit. BBC Radio 1Extra's mini-documentary This is Amapiano is a great place to start. In it, DBN Gogo says most of the dances that have went viral from Amapiano songs online start in the streets. This something I KNOW many Black and brown across the world people understand—i.e. Hip Hop, Bachata, etc.—and can relate to. The least we can do is gain knowledge around Amapiano music and attribute its influence on other cultures. Let me know what this discussion around Amapiano and Afrobeats brings up for you—and drop some thoughts if you watch the BBC documentary.
---
Chunes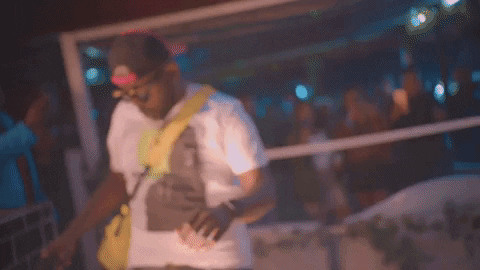 Since we're in South Africa right now, why not stay there? If you know me, you probably know I am largely musically obsessed and sonically in love with DJ Maphorisa. He's an artist, music producer (*cough cough* One Dance by Drake) and an OG in Amapiano whose worked with most newer Amapiano artists, but his range—HIS RANGE Y'ALL. His talent moves further and he makes all genres of music. I saw him deejay a full Piano set in March and that night changed my life; I regularly wish I could time travel back and party with the Mzansi. He teased a beautiful song a while back called "Messiah" that's finally been released, and it's been on repeat. My favorite genre of music by men is them crying about being desperately in love. It's only right. Get deep in them feelings, boo. Listen and let me know how it feels for you.
Also, I am actively claiming an opportunity to play a full Amapiano set before this year is over—cause the Piano sets ain't Pianoing like it was for Madumane aka Maphorisa and I'm trying to bring the HEAT to Chicago. Lift some prayers for ya girl.
---
Find Me 🎛
Chicago's first BIPOC Femme + TQGNCNB skateboarding collective froSkate is releasing its first shoe collaboration with Nike on August 13 AND WE CELEBRATING! Congratulations to founder Karlie and the whole team! Follow froSkate on Instagram for more details on the celebration!
---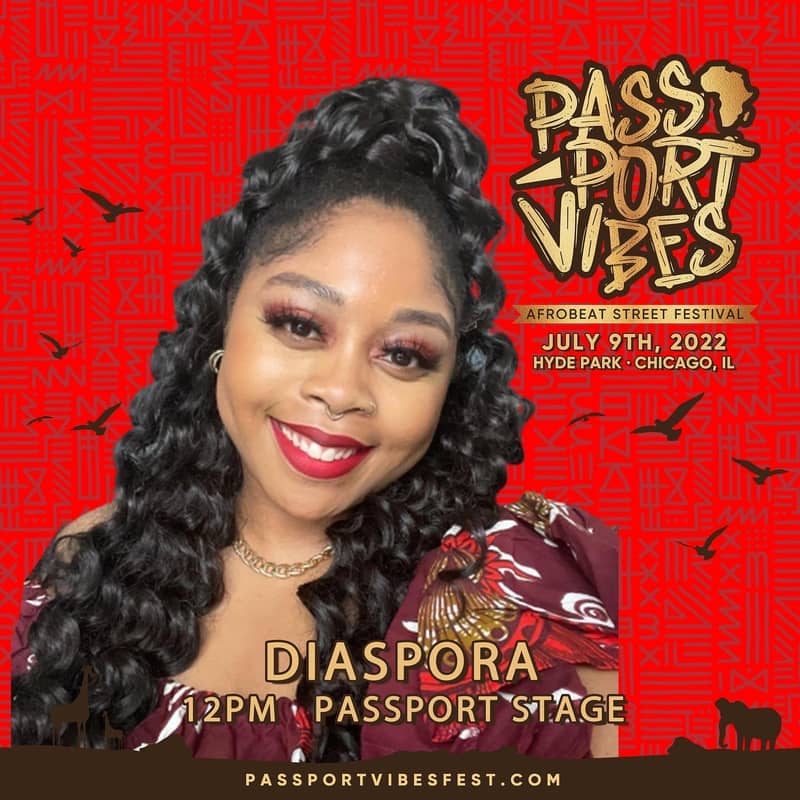 ---
Tik N' Tok
This made me laugh because #accurate. We absolutely have main character syndrome. I know it's more complicated than this but that's to be discussed another time.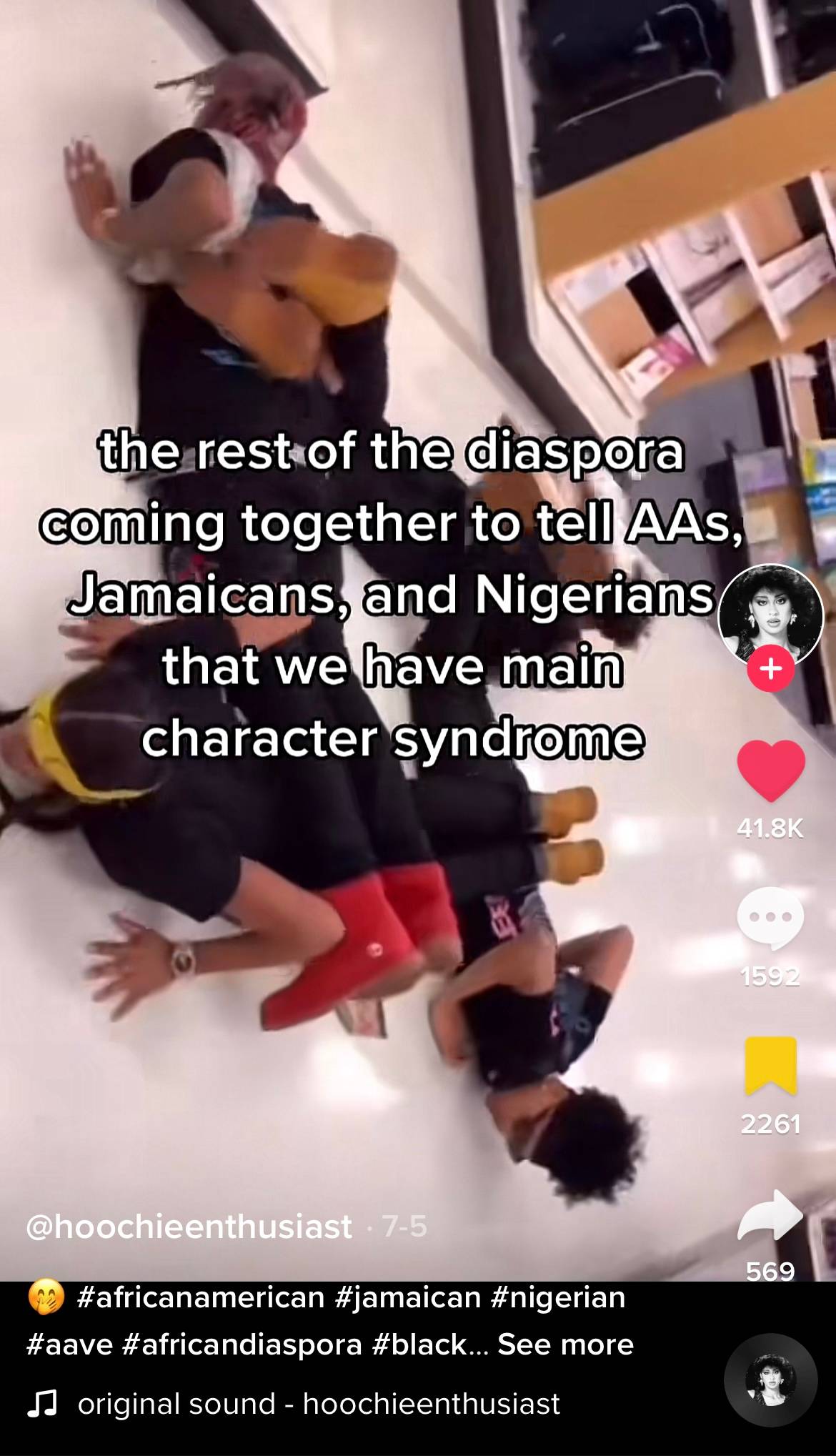 Sugarcane (Remix) ft. Mayorkun & Darkoo by Camidoh exploded due to, ofcourse, TikTok and its dance challenge. This musician shared a rendition on a steelpan and it's so beautiful!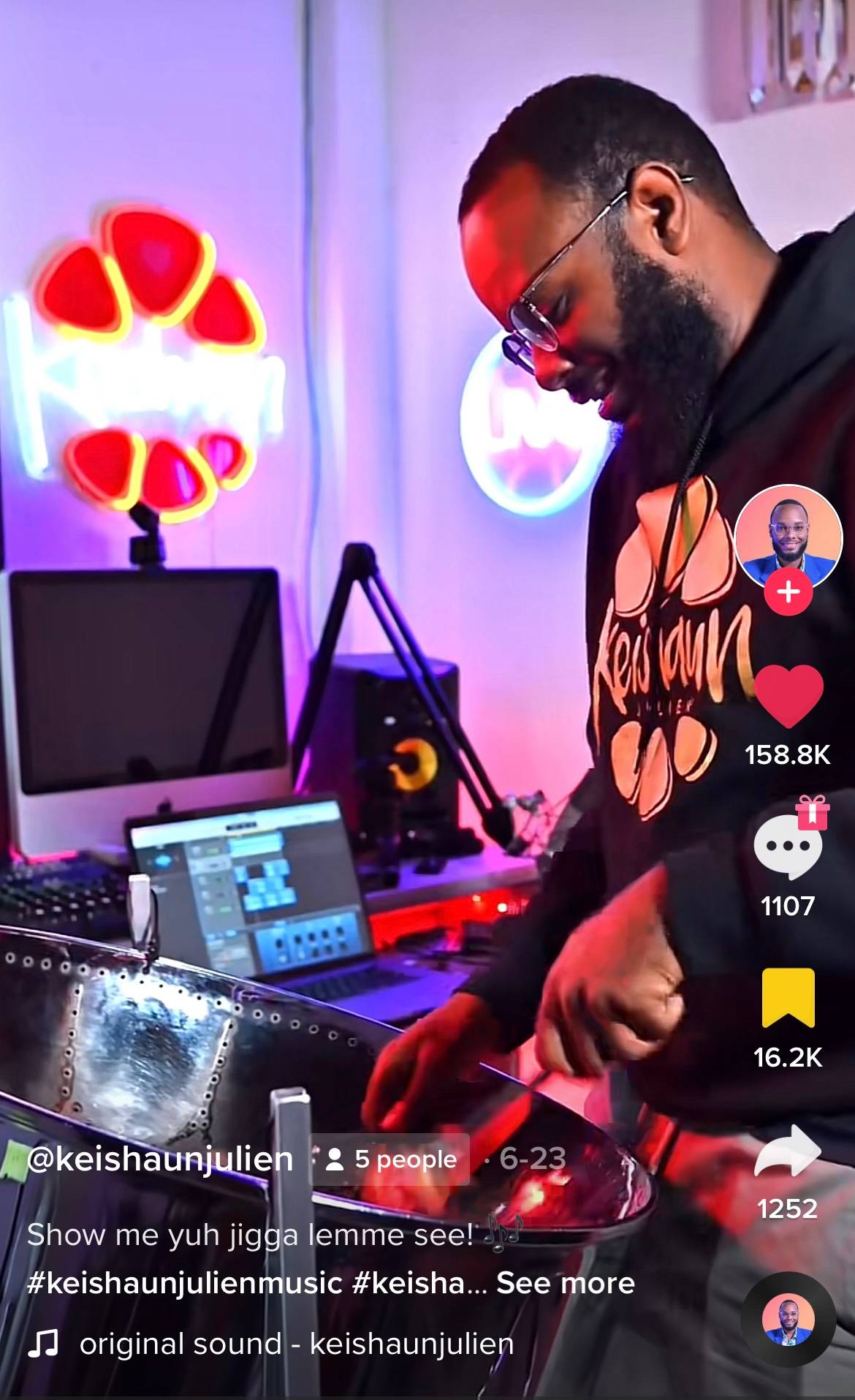 I recapped my weekend playing Passport Vibes and Party Noire (check out the mix). Watch here if you missed it.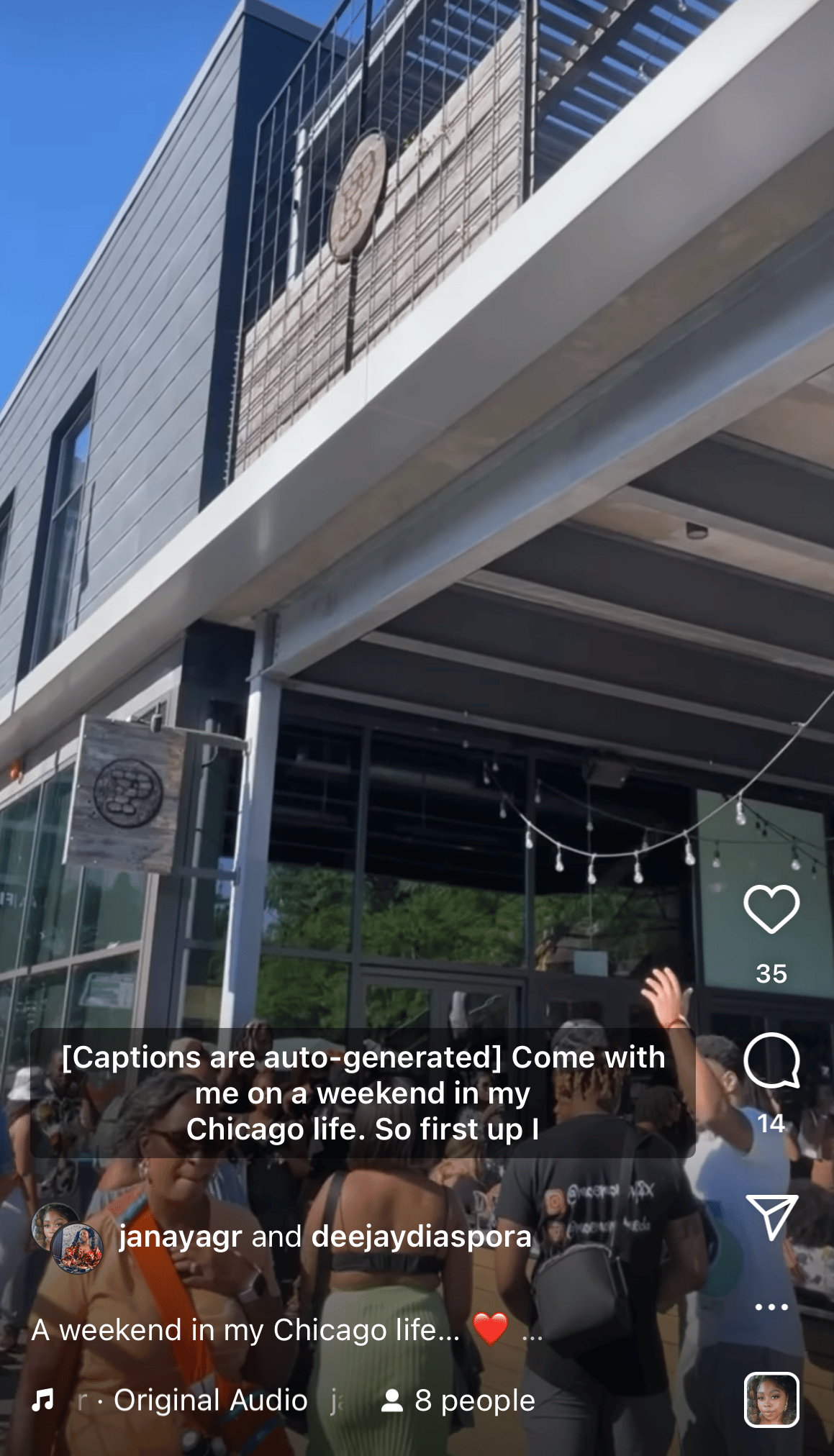 ---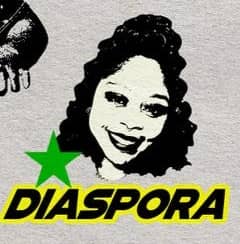 ---
I hope you enjoyed this newsletter. Was this sent to you by a friend? Make sure to subscribe and read past newsletters.