If you would've told me I'd see Di Whinin' Queen Denise Belfon perform, in CHICAGO, in THIS lifetime, even a year ago, I would've said you were lying. She is one of the OG Trinidadian Soca artists that I've long admired and whose music has helped me fall into my sexuality and not run away from it as I've grown older. More recently she's gained a larger audience beyond the islands due to an afrobeat remix of one of the most popular songs she's featured in, Puppah Nas-T's "Work" that went viral on Tik Tok.
Surprisingly enough, some people in attendance at the nightclub (which was also a soca party) where she performed didn't know who she was. I internally screamed at the three people who asked, "Who's she?" as I delighted when Miss Saucy WOW took the stage. I am still confused at (and hate) how so many legendary Black women in our cultures don't get their shine. Anyway...
She started her performance asking the crowd where everyone was from. Flags from Belize, Trinidad & Tobago, Grenada, Jamaica and so much more waved and were yelled back in response. Belfon asked one attendee where she was from before she was asked to whine on stage. The person proudly responded, "Chicago!" But Belfon wasn't buying it. She kept asking until the young woman, who had not a Caribbean accent, but a strong Chicago one, responded, "Chicago and Jamaica." Then Di Whinin Queen went on to tell the crowd of her long lineage in the Islands as a Black Creole woman. From St. Lucia to Grenada, Belfon could literally have blood in every island in the West Indies from how she told it. She finished by strongly encouraging the crowd to "Claim every island in ya blood. It's important."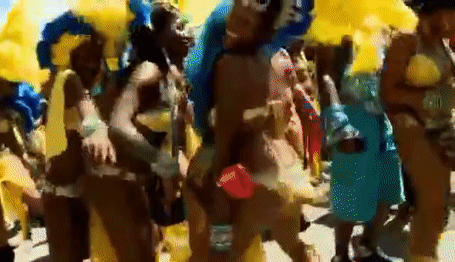 After the long fete, Belfon's advice kept coming back to me. Every family has secrets, and one of my family's secrets is the identity of my grandfather. Growing up he was never around or mentioned. But as I got older, I asked questions that recieved bare responses. What I've learned now via DNA and spiritual confirmation is that my grandfather was (or is) a Jamaican man who spent much of his life in New York City. The pain of his absence led my grandmother to conceal anything of his identity and wherabouts. I'm not alone. It was revealed in a recent Finding Your Roots episode that filmmaker Lena Waithe has an incredibly similiar story. We are two of many. Family secrets can conceal parts of who we are. So why not be more open from the jump?
I loved and gravitated to Jamaican culture long before I wondered who my grandfather was. I considered, and still consider, myself an admirer of the amazing culture and influence Jamaica has had on the world. After learning of my grandfather's Jamaican roots years ago, I never claimed to be Jamaican. I was not raised in a Jamaican household. I have never visited the island. I'm not a poser. But Belfon's wisdom has made me want to indulge and learn even more.
So much of my love of afrobeats, highlife and African cultures is about hoping more African-Americans realize that we are not estranged or "too removed" from the continent. We are literally ethnically mixed of several West and Central African countries who encompass thousands of ethnic tribes. These people existed before enslavement and their experiences, joyful and painful, run through our blood. It shows in our mutual love of footwork, spices, our languages, etc. We are their present and future. We owe it to our ancestors to acknowledge them and their varied journeys in this world; to learn as much as can. We are not none. We are most, if not all. I proudly believe the "African" in "African-American" is first for a reason. Why don't I also claim Jamaica at least a little bit more?
As I learn more about my Jamaican roots (which I continue to do privately) I've laughed at how (and I mean this respectfully) somewhat brash Jamaican matriarchs can be. There is a beautiful self-assertiveness they have in claiming who they are, where they've been, and where they're going. Miss Saucy Wow helped me remember that who I am is not only what I see directly around me.
How Denise Belfon knew the attendee who joined her on stage was also Caribbean, I'm not sure. But I sure do know I don't want Di Whinin' Queen embarassin me on stage. So Chicago via Mississippi + Alabama + Jamaica via West & Central Africa it is. My story, like yours, is I'm sure, quite complex. Let's keep working towards repairing our lineages through dance, food, music, gatherings and spiritual practices.
---
Chunes
My favorite thing about riddims is listening to hella different songs to the same amazing music and experiencing a singular sound in so many different ways. Amapiano albums (learn more about the genre in newsletter #1) feel on the other side of that spectrum; they feel like a journey—a DJ set really—where the main artist/producer takes lead but several other artists come aboard for the ride. With the rise of Amapiano worldwide, projects by the likes of Fe Lo Tee, TxC, Busta 929, Uncle Waffles, and more are making wider waves. My favorite right now is by Visca. The producer seamlessly meshes traditional piano beats, rap, song, beautiful chants and more throughout his latest project Through Thick and Thin. His former projects leaned more into the Deep Afro House genre, and his latest only shows his growth as a producer and musician. It's one of my favorite projects to listen to while exercising and riding around almost-summer time Chi lately. Listen and let me know which track is your favorite (Celeb puts me in my bag!).
​
​
---
Find me 🎛
To say I had the time of my LIFE at Party Noire's DEEP ROOTED function on Memorial Day would be an understatement. Our collective of queer femmes put in that good werQ for our big family gathering and I am so incredibly proud of the squad (D'Frantz, Karlie, Nick, and Rae) for doing it AGAIN. One of my digital jobs is managing Party Noire's social media—you are likely messaging me when you hit PN's DMs and hearing me cheer ya on in the background while dancing in recap videos. These folks are like family and some of the highlights of my life have been organizing events and being in community with them. Thank you to everyone who shared lovely words with me regarding my set and to all our fantastic DJs (including k.tea and Zolita).
Interested in booking DJ Diaspora? Respond to this email with your inquiry.
---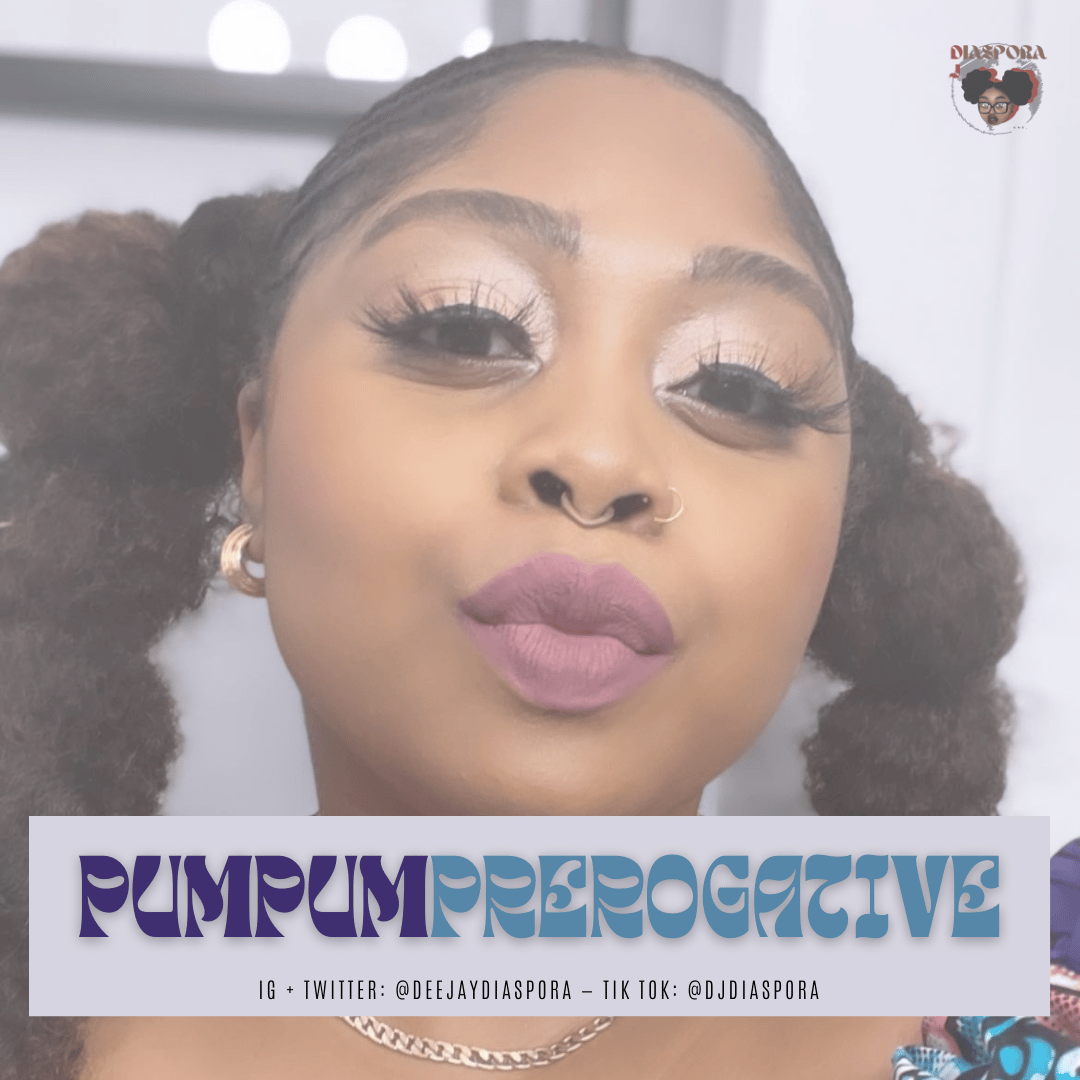 ---
A few months ago I took my usual stroll through my favorite mega beauty supply store when I saw a bright orange jar of Caro skin lightening cream. I may have audibly screamed in the store, because what in the actual fuck? I'd known of the brand but never had I seen it in any stores I've visited here in America. Skin lightening creams are popular in Black and Brown countries all over the world because anti-blackness via colonialism is still very much so alive and well. Which brings me to my favorite show on Netflix right now.
Netflix South Africa began creating more original films and shows in 2019 (RIP Queen Sono) and seemed to have went on a bit of a hiatus for the last few years, but they are back with Savage Beauty. The drama follows the Bhengu family as the face of their new brand, Bhengu Beauty, seeks revenge for the horrific aftermath of their skin lightening cream scheme on her sibling. This show reminds me of watching soap operas with my Grammy on Saturday mornings, but it's even better because everyone's Black. I know she would have loved this series. Check it out and let me know what you think.
---
Tik N' Tok
Accents are some of my favorite things in this world. Accents tell complex stories. In my college years, in Ohio, I couldn't speak without people asking me where I'm from in the South. I'd confusingly say I'm from Chicago and (mostly Black) people would be just as confused. I learned how to turn it on and off because it hindered most conversations to be asked where I'm from and not understand people's confusion. The story there, that I understand now, is my Great Grandma and nem' were from the South (Great Migration) and Black Chicagoans from the South and West sides talk how the people that raised us speak. We're products of our environments. The video of this person from the islands of South Carolina speaking in a Caribbean-like accent is another beautiful and similiar story.
Happy Pride | These days I'm quite annoyed with Pride Month. Queer people and queer stories seem to only be highlighted in June and our brilliance deserves the same attention year round. Still, I understand we have a ways to go all over the world in attaining actual rights (more than marriage *eye roll*, and in more places than America). The fight for queer rights in Ghana has been waging for some time. As much as it breaks my heart to see queer people scritunized there, I am in admiration of the freedom fighters doing the work for queer people to live freely in Ghana. This song, Wo Fie, is a bop by Angel Maxine, Ghana's first openly transgender musician. Learn more about Ghana's #KilltheBill movement here.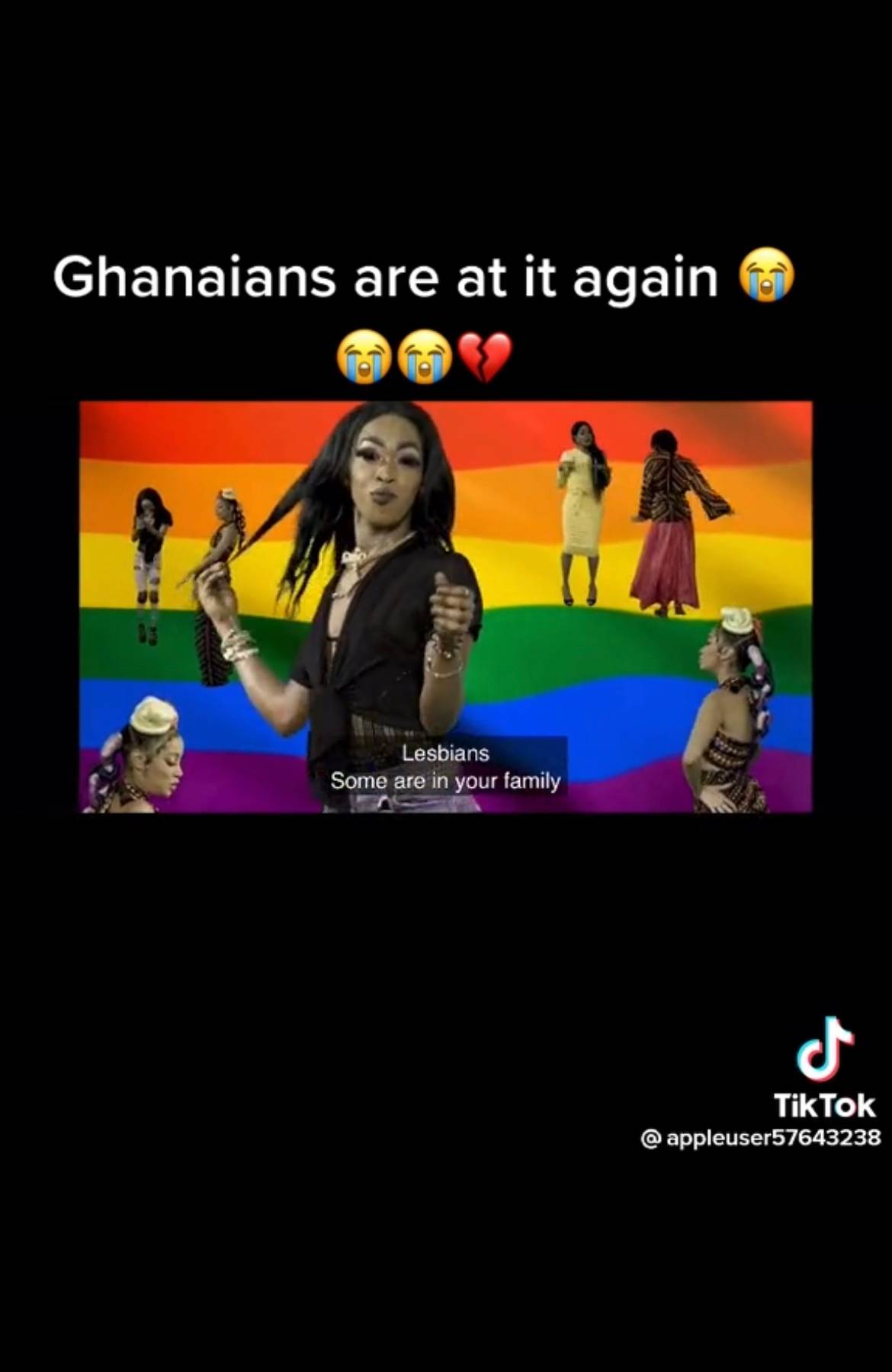 ---
Now Streaming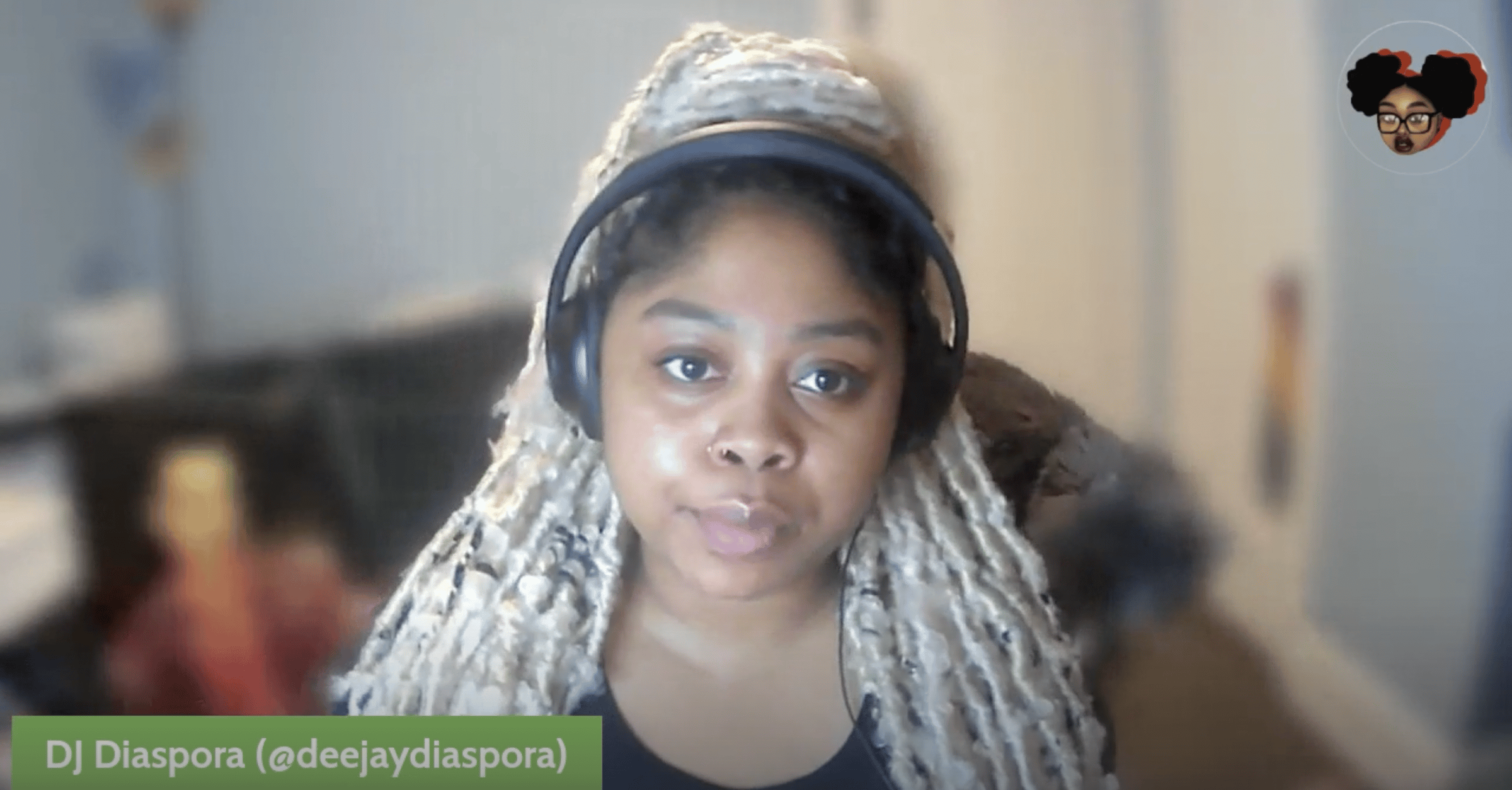 Find my latest streams here.
I hope you enjoyed this newsletter. Was this sent to you by a friend? Make sure to subscribe and read past newsletters.
​