Now that the hoopla surrounding Drake's latest album Honestly, Nevermind and Beyonce's single "Break My Soul" have seemingly calmed down, I'd like to offer you my thoughts on why these artists dipped into Dance genres now out of all moments. I've spoken candidly about my love of Afrobeats. When I think about what really gravitates me to the genre, it is that it simply makes me happy and want to dance. I can rarely listen and not want to move my body in one way or the other. As Hip-Hop has become mainstream, unfortunately, its made me—emphasis on me—less interested in dancing. While I love the vastness of Hip-Hop and its influence all over, I think the harder tracks have become more popular and to be frank, the hippity-hop ain't very hippity-hoppity no more, for the most part.
This is coming from someone whose music library consisted of Drill music for the better part of her life. Alot of Hip-Hop tracks are sounding the same and ain't making no one dance in the club. Clearly, Drake, Bey, and likely many other mainstream artists are noticing this shift and they want people to start dancing again.
My annoyances with critiques of Drake's Honestly, Nevermind was because they were moreso surrouding the fact that it's dance music. I had to doubledback to review the genre of the album... and it said Dance. Let's talk the quality of the Dance tracks and not the fact that it's Dance in and of itself. Hell, the man was a soft rapper when he first released music and he's dropped harder tracks the last few years. He's an artist. Talented artists can explore whatever genre of music they like. It's not my favorite album, but it ain't bad. And it is Dance music. We move.
Beyonce's "Break My Soul" is cute. I stan that all of the people's faves (ie. Bey, Drake, etc.) stan MY QUEEN Big Freedia. As much as House music is in my blood, and as much as no music ever dies, I like that Bey is trying her hand at adding to the Blackity Black, soulful, House music pool. I'd love to hear what other (Black) artists would have to offer the genre.
Anyway, as much as the people complained they are indeed still adding songs from Honestly, Nevermind to their Tik Toks and Instagram Reels. Maybe this will encourage more artists to experiment with sounds they've longed to tap into. It's all a journey, right? What's new in your playlists?
​
Chunes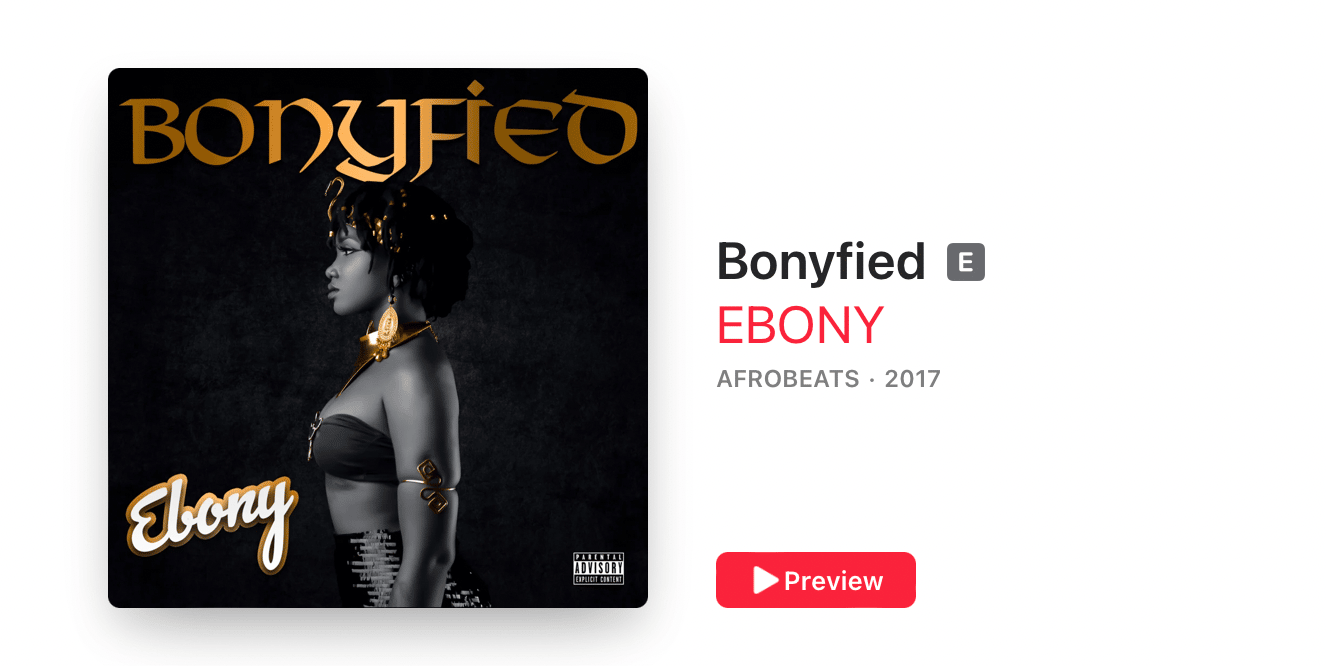 One artist who stays on my mind is the late Ebony Reigns. The day I heard, "If you break my heart I go date your fada," from her song, "Date Ur Fada," I fell in love with Ebony and her profoud, sexy, and fun music. In 2015 the late Ghanaian artist released her first single, "Dancefloor," an upbeat Afrobeats banger, and it helped her gain a following in her home country. I mostly fell in love because as Afrobeats was and is still growing, to hear a woman as assertive, talented, and sexy as her was a huge deal in a genre so dominated by men. Her first and only album, 2017's Bonyfied, is one I play often, and especially when I need to remind myself of my badbitchness and how ain't shit folks can be in romance (🙄).
The Dancehall influence in her Highlife sounds are loud and clear. My ultimate favorites are "Sponsor" and "Dancefloor". As an avid media consumer and media creator, I'm clear of the awareness we must have in what story media is trying to tell us. If mass media told it, they'd say there's nothing but poverty in Ghana. Meanwhile, Miss Reigns sang about hustling as a young woman musician and navigating the messy world of dating when potential suitors look unappealing (#relatable Ebony, ree-late-a-ble), all while still living in Accra.
The award-winning artist has had a huge influence on me, and I wish she was still here to bless us with new sounds. Unfortunately, Ebony died at 20 years old in a car accident in 2018, about two months after the album was released. Yet, Ebony still Reigns and Bonyfied is still bumping in not just my speakers, but lovers of her music all over the world. Tap in and let me know which song lights you up.
​
---
Find me 🎛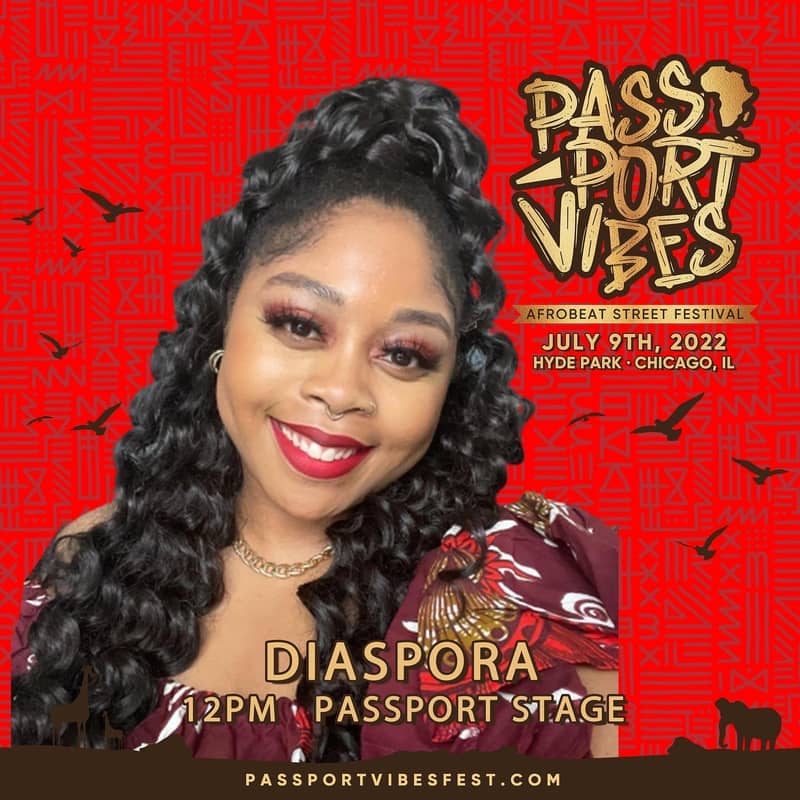 Two hours... straight afrobeats? Let's do it! I'll be spinning at noon for Passport Vibes' free afrobeats street festival outside of The Promontory this Saturday. Come catch a vibe!
​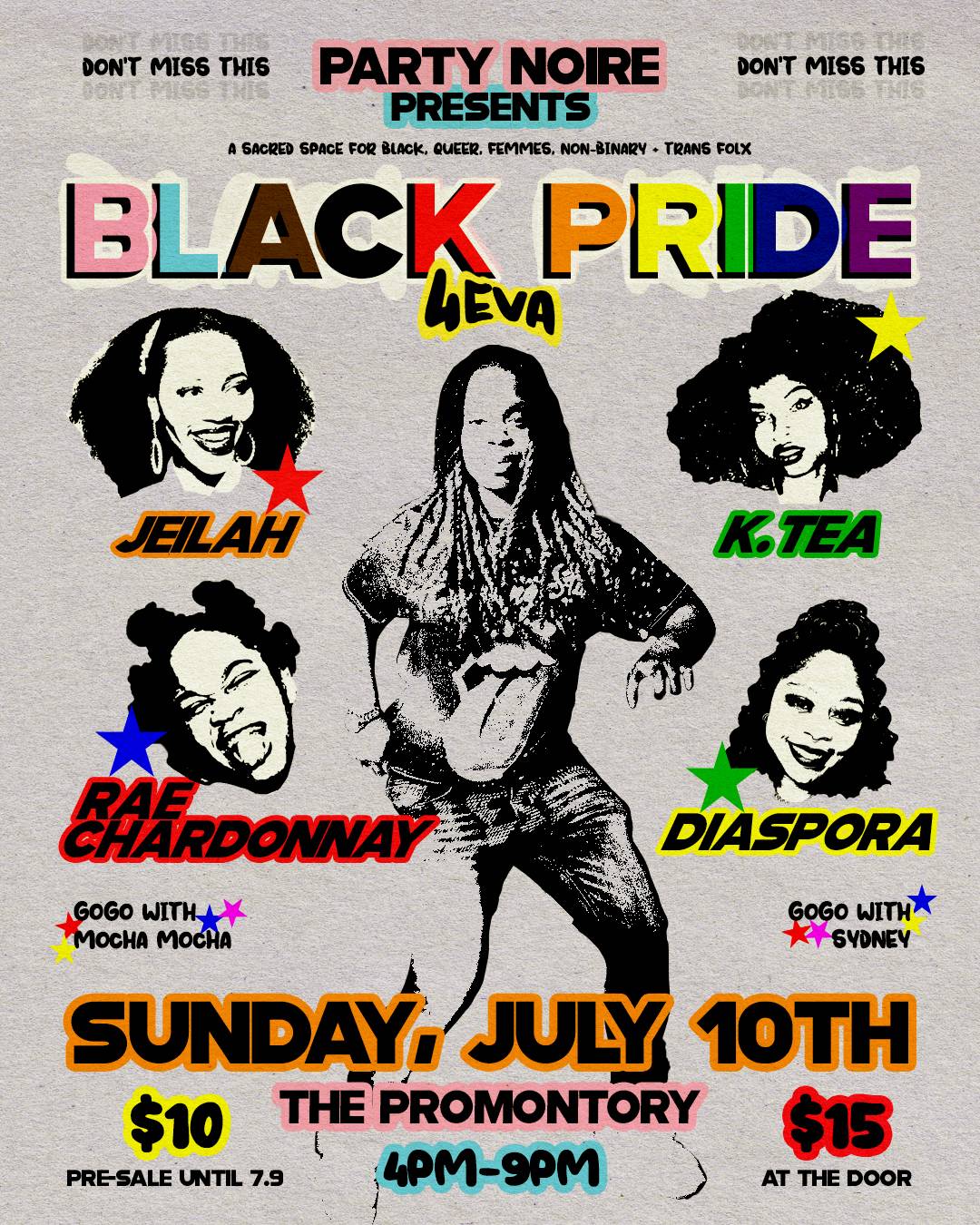 The Party Noire squad is back at it again for a Black Pride funKtion—and this time we're honoring the queer pioneers of House music. I'm sprinklin' a little Bounce music in my set and I can't wait. Join us after your WNBA All Star weekend festivites and bring a friend. I'm spinning at 6:30 pm.
---
​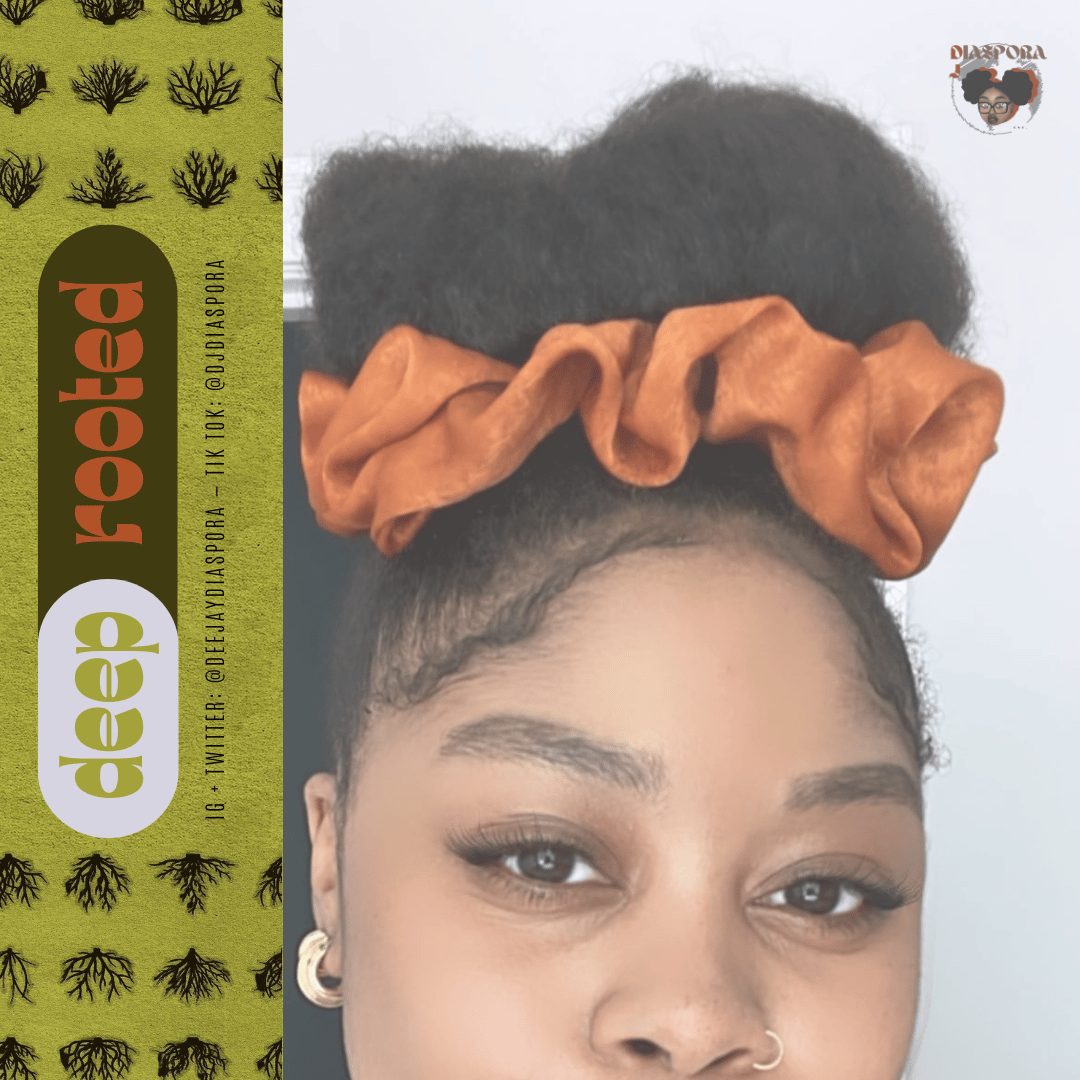 ---
Tik N' Tok
Happi Music is an artist and producer out of the United Kingdom whose ALWAYS going viral on Tik Tok for his afrobeats remixes of popular (mostly Black American) songs, TV theme songs, and more. I think this one is my favorite.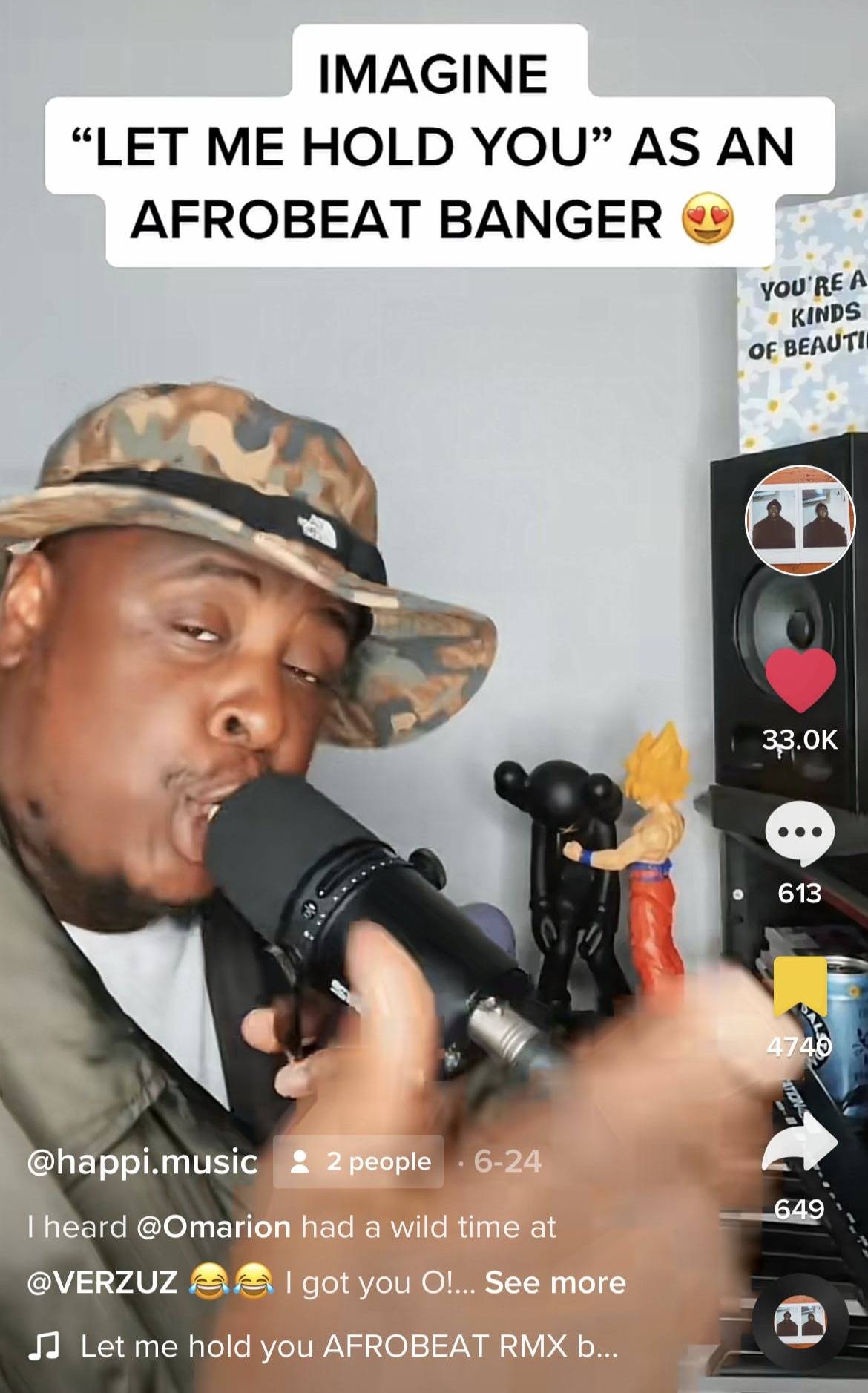 I have a theory that in old age Chief Keef is going to become a well-known Priest or spiritual leader—don't let me forget this in year 2047. I can't wait to be an aunty, going nuts to "Faneto" and all his other bangers.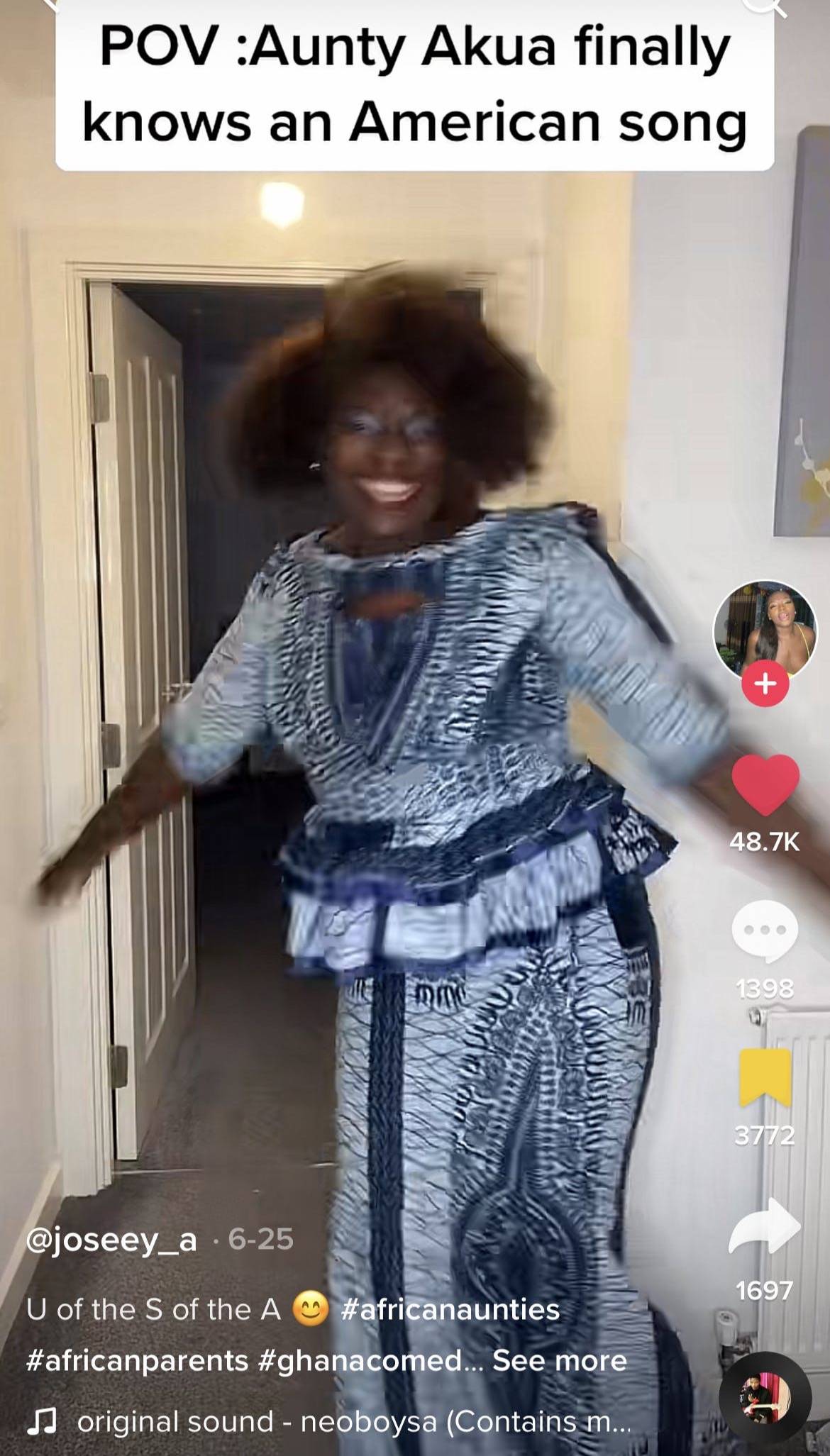 I can't stop complaining about the sheer number of afrobeats artists touring America damn near at the same time. I'm overwhelmed, my pockets are hurting, but I'm also enjoying! This is a quick recap of the concerts I attended in June, featuring a new song to soon be released by Adekunle Gold. His concert, where I first heard it, was fantastic!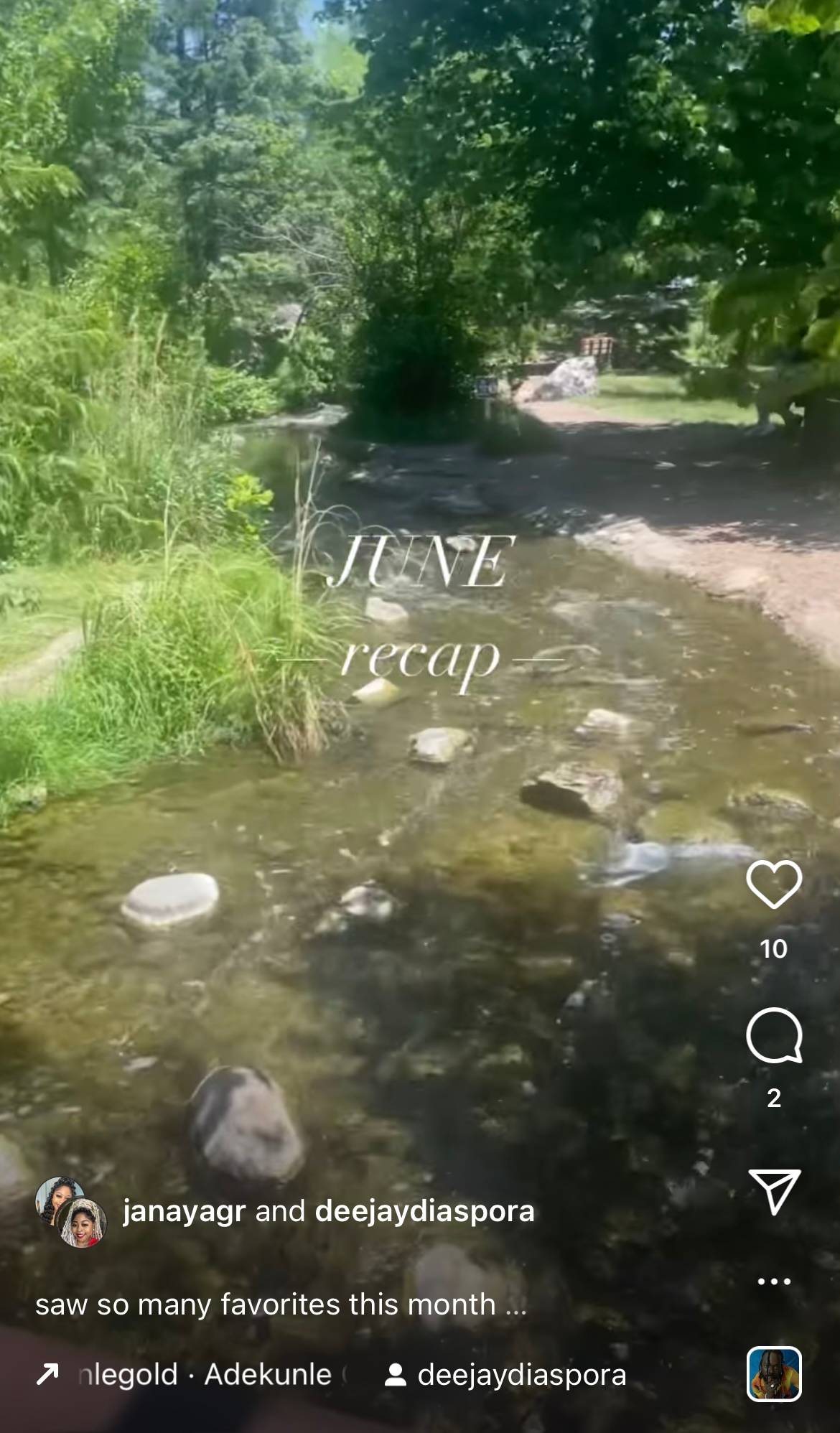 I hope you enjoyed this newsletter. Was this sent to you by a friend? Make sure to subscribe and read past newsletters.
​